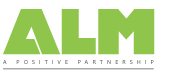 Associate Lead Mills Ltd and Jamestown Metals Ltd are collectively the UK's leading distributors of Rolled Lead Sheet manufactured to BS EN 12588; 2006 in accordance with British Standards and European norms for the building industry. To compliment this, they stock the complete range of "Premium Roofing" ancillary products alongside Zinc and Aluminium Soakers, Valleys and Ridge all produced to customer's requirements.
Furthermore, both companies are able to offer the full range of Hard Metals required for any roof design, Zinc, Copper, Stainless Steel, and Aluminium, together with all that is required for a comprehensive package, insulation, underlay, fixings, rainwater goods, tools and bespoke fabrications. [Visit Website]
---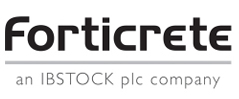 Forticrete is part of Ibstock Building Products, a group of companies which manufactures and distributes a wide range of products servicing a breadth of construction needs.
In the UK, the group owns a number of market leading businesses, including the well-regarded brands of Forticrete, Ibstock Brick, Ibstock Kevington, Supreme Concrete and Anderton Concrete. Ibstock plc is listed on the London Stock Exchange.
Forticrete's range of products is unrivalled in its field, having evolved over five decades through close collaboration with our customers. By analysing the needs of an ever-changing market and adding their own considerable technical expertise we have developed products that provide an optimum balance of aesthetics, performance and value. [Visit Website]