Join us here delivering our popular 5-day Leadwork Course at TRAIN4ALL in Somerton.

LIMITED SPACES AVAILABLE ON OUR ON TOUR LEADWORK COURSE, CHECK OUT THE LOCATIONS AND DATES FOR MORE INFORMATION.
CALL 01992 801914 OR EMAIL TRAINING@NCTS.ORG.UK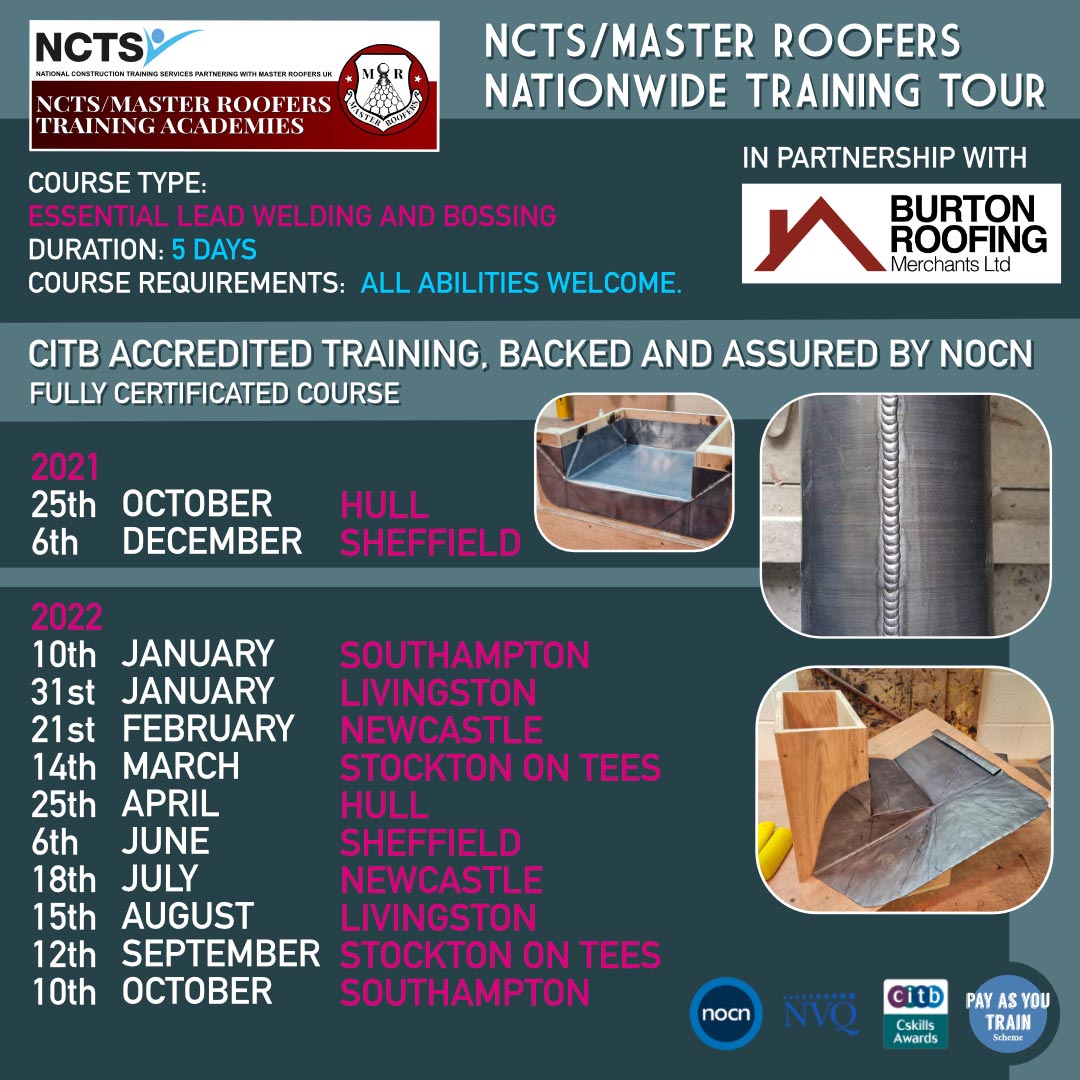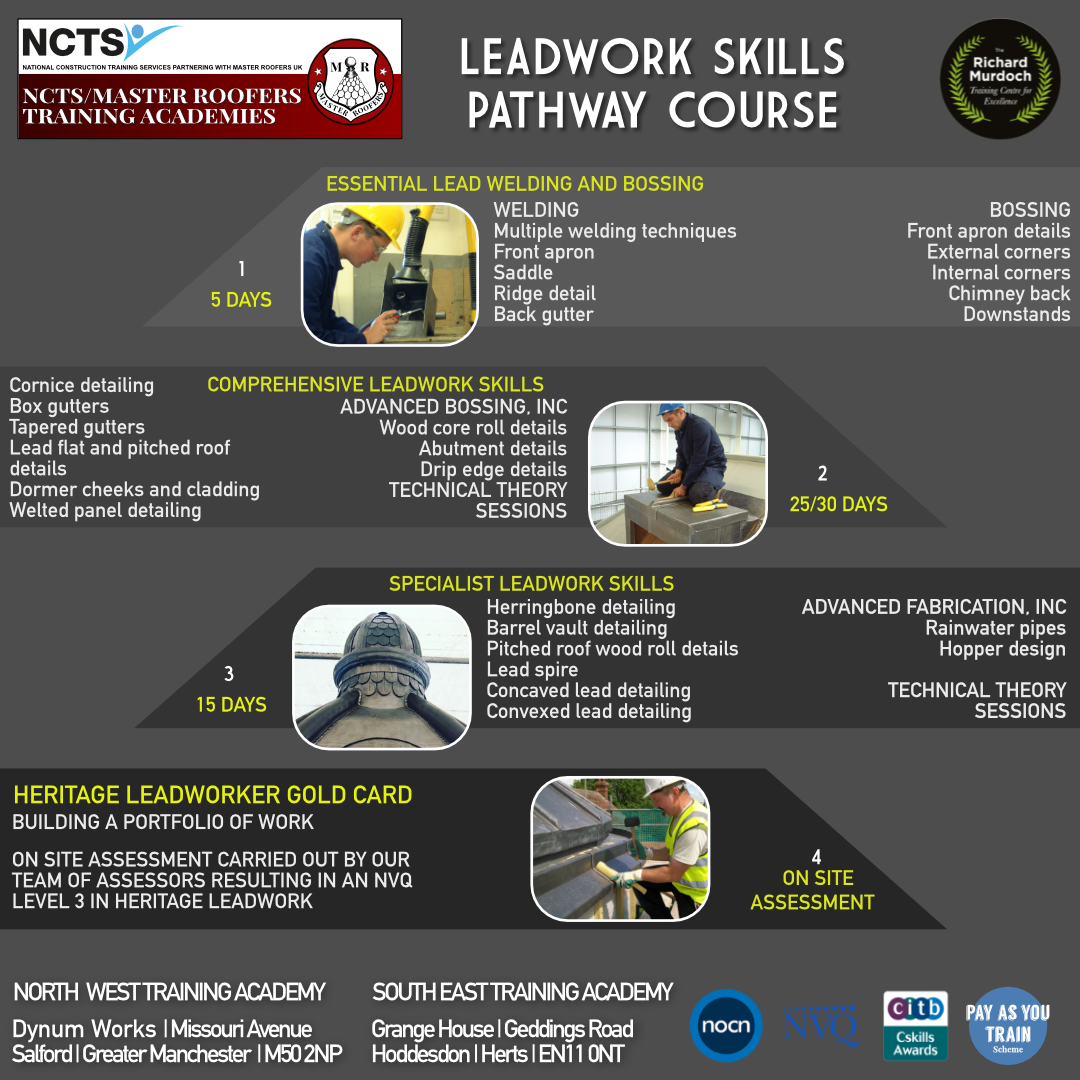 SPECIAL OFFER – 10% DISCOUNT!!!
(FOR LCA & FTMRC MEMBERS – CODE LCA/FTMRC)
For further information or any enquiries email training@ncts.org.uk or ring 01992 801914
BCP Lead & Stainless Steel
Please contact us on 01992 801914 to discuss your BCP requirements which can be tailored to product and area.
For further information or any enquiries email training@ncts.org.uk